Every year thousands of tourists from around the world trust their experiences in Atlantic Canada to MapArt.
This year the Atlantic Canada road Atlas has been updated, revised and it has a great new look.
Get the 2018 Atlantic Canada Back Road Atlas at finer retailers everywhere
or from our online map store and there's always Ebay.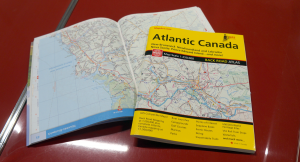 Follow us on Twitter @Mapartmaps
Like our Facebook Page!